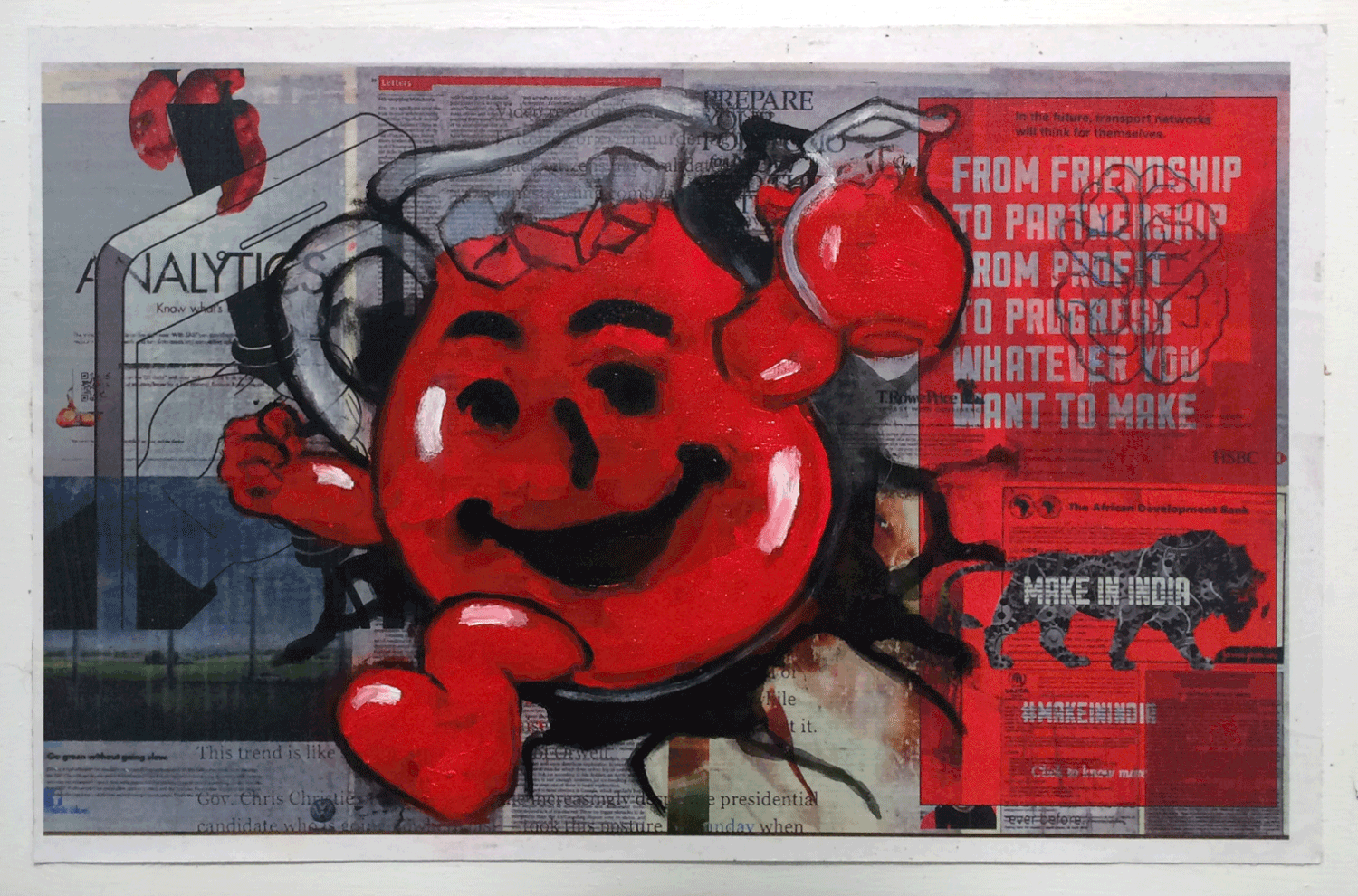 Press
"Robertson's images contain graphic design elements superimposed upon one another to both orient and disorient the viewer.... Symbolic patterns, like arrows and camouflage, provide visual interest while obscurely referencing their typical meanings. The scenes are compilations of disparate elements that form successful, readable compositions, like visual poems" - Yael Even, professor of Art History University of Missouri - St. Louis, published in All the Art Spring 2018.
News
I am honored to begin my appointment as Associate Professor of 2-D fine arts at Yavapai College located in the beautiful mountains of Prescott, Arizona.
In september I WILL BE PRESENTING MY RESEARCH INTO TRANSNATIONAL COLONIALISM AT THE BORDER CONTROL: NEW MEDIA CAUCUS 2019 SYMPOSIUM, HELD AT THE UNIVERSITY OF MICHIGAN PENNY W. STAMPS SCHOOL OF ART AND DESIGN.
In October I will be presenting my research into the mixed technique and use of egg tempera paint throughout the Italian and Northern Renaissance at the 2019 SECAC conference in Chattanooga TN.